Read About The 06 Most Interesting Ecommerce Startups In Bangladesh

In the past couple of months, we have interviewed CEOs of a couple of the most interesting ecommerce companies in the country including Chaldal, AjkerDeal, Bagdoom, Pryioshop, Styline, Goponjinish and covered a few others.
eCommerce is one of the happening sectors in Dhaka's growing tech space. It has got potential. It has got attention. It's seeing an early sign of growth to back all the hype up. It will take a long time before we talk decisively about the future of the nascent sector. But for now, we have got to understand the sector in order navigate well.
We have interviewed CEOs of few of the fast growing ecommerce startups in Dhaka and their take may help you understand what's happening in the space and how it will go about in the next couple of years. Let's get to the work.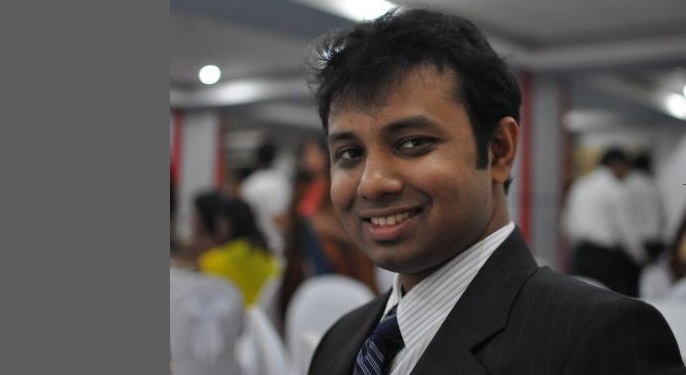 Chaldal's Waseem Alim On The Evolution, Growth, And Future Of Chaldal
Waseem Alim, co-founder Chaldal, reflects on the evolution of the company, growth, team, challenges, and future plan in an interview with Future Startup's Ruhul Kader and offers a rare view inside Chaldal and its growing dominance in grocery space in Dhaka.
Before Chaldal, Waseem worked as Director of Product Strategy at Sigfig, a Silicon Valley-based financial technology startup. At Sigfig, he led the development of its flagship product – a web-based portfolio management software now used by over 500,000 people. Waseem graduated from the Wharton School, University of Pennsylvania with a degree in Finance and Entrepreneurship.
Read the full interview here.
CEO of AjkerDeal, Fahim Mashroor On How AjkerDeal Plans To Become The New-Market Of The Internet In Bangladesh
The leading eCommerce marketplace of the country AjkerDeal raised an impressive round of investment in June this year. The startup has been growing consistently since it launched in 2011. It has also evolved from a deal platform to a marketplace for the masses.
Fahim Mashroor, Co-founder and CEO of AjkerDeal, spoke to Future Startup's Ruhul Kader about the evolution of AjkerDeal, current focus, challenges, and the future plan.
Read the full interview here.
CEO Of Bagdoom, Syeda Kamrun Ahmed Talks About Rebranding Of Akhoni, Growth, Challenges and The Future
We chatted with Ms. Syeda about her venture Bagdoom, which rebranded from Akhoni early this year, the story behind rebranding, her take on competition in the industry, challenges she comes across as a woman and CEO, and her biggest lessons from her journey. Bagdoom is just getting started, as she says, "we have big plans."
Read the full interview here.
PriyoShop's Slower But Steady Growth Path: An Interview With Asikul Alam Khan
Launched in 2012, PriyoShop.com is one of the earliest players in Bangladesh's growing ecommerce industry. Despite the volatile nature of the industry, PriyoShop.com has been able to maintain a sustainable growth over the years. It has remained in the business and continued to grow while many of its contemporaries shut the door.
Future Startup's Rahatil Ashekan spoke to Asikul Alam Khan, Founder and CEO of PriyoShop.com, to know about his journey, how PriyoShop is doing now, how it has maintained a steady growth over the years, how it targets and retains customers, and struggles of building a company and the future plan of PriyoShop.
Read the full interview here.
Inside Styline's Plan To Win Online Hijab Business In Bangladesh
Styline, an exclusive online hijab lifestyle startup based in Dhaka, Bangladesh, launched early this year with a vision to become home to hijab lifestyle products for Bangladeshi women. We did a long form story on Styline back then. The startup, came out of Founder Institute Dhaka, was doing pretty well and seeing a quite steady response from the market.
We spoke to Khobaib Chowdhury, Founder of Styline, to know, after all these months, what's going on inside Styline.
Read the full story here.
Inside Goponjinish's Big Mission To Change How Women Buy Lingerie In Bangladesh
Buying bras and lingeries in Bangladesh can be agonizing–more often than not you get to talk to a male salesperson, there are shoppers looking weirdly at you and then you feel an avalanche of embarrassment shrouding your shopping experience.
Shaer Hasan, CEO of Nascenia IT, a Dhaka-based tech company and co-founder of online undergarment retailer Goponjinish.com, sought to address this problem when he and his co-founder, Fuad Bin Omar, at Nascenia decided to start a women-focused online undergarment ecommerce startup three years ago. Today, Goponjinish is one of the most popular online shopping destinations for women and men for undergarments and it offers privacy and comfort in shopping.
We spoke to Shaer about the early days of Goponjinish, growth, current challenges, and the future plan.
Read the full story here.
Join the community.
Loved these stories or interested in understanding the rapid changes in the business and tech industry in Bangladesh? Signup to our weekly newsletter, we promise not to disappoint you. Our stories are well regarded and read by industry insiders, join the community now!